Discover more from Bankless Publishing
Top-shelf educational web3 content.
Over 20,000 subscribers
NFTs Come to Football | Decentralized Arts
BanklessDAO Weekly NFT and Cryptoart Newsletter
Dear Bankless Nation,
What was Android #44 V864.962 thinking when it screwed into a shrub for a week? Was he exploring and imitating the archetypes—of which the Dusty Eye group speaks—or did he want to be certain of his present and anchor himself to a certain physical place to become part of? It is one of the many questions that we would like to ask the Android. If the Dusty Eye group will lend us their time travel device to move us in time, we will, indeed, ask the Android.
Once in the future, we would also, most certainly, take a peek at the evolution of the blockchain and digital assets: in 2352, will we still be talking about the ERC721 and ERC1155 standards? Or, as is certainly more likely, will new standards have replaced them, revolutionizing what we know as NFT and evolving them in ways unthinkable to us?
For now we are content to explore the present, studying and presenting the most interesting and innovative NFT collections. In this edition, Kaf brings us news of Wagmi United's acquisition of Crawley Town Football Club and its resulting NFT collection, and Kouros drops headlines of other football clubs utilizing NFTs as tickets to attend matches.
For our US readers, "football" in this edition is used to refer to what's more commonly known in North America as soccer.
Each new Decentralized Arts (DA) release brings us closer to its next transformation and evolution. Stay with us; there's more to come as we continue to evolve.
Welcome to Decentralized Arts.
Contributors: BanklessDAO Writers Guild (Grendel, Kouros, Kaf, nonsensetwice, Frank America)
---
---
This is the official NFT newsletter of BanklessDAO. If you were a Premium Member of the Bankless Newsletter as of May 1st, 2021, you have been subscribed to this newsletter at launch. To unsubscribe, edit your settings here.
---
Curated NFT News
MTV Announces New "Best Metaverse Performance" Award For VMAs
MTV has just announced a new category for the Video Music Awards (VMAs), the "Best Metaverse Performance" category.
The full list of nominees are: Ariana Grande's headlining performance at the Fortnite Rift Tour; Blackpink's concert in PUBG: Mobile; BTS' performance in Minecraft; Charli XCX's appearance in Roblox; Justin Bieber's interactive virtual experience in Wave; and Twenty One Pilots' concert in Roblox.
MTV said the increasing number of artists hosting performances digitally led them to create the new category.
"We saw the opportunity to highlight and honour some of the best, most impactful executions of this and celebrate artists who have found creative ways to use these spaces which led to the addition of [the] Best Metaverse Performance category this year," MTV said.
Binance to Sell NFT Tickets for Major Italian Soccer Club Lazio
Binance has announced it is launching the pilot of its non-fungible token (NFT) ticketing solution with football club Società Sportiva Lazio for the 2022 to 2023 season. With the collaboration, NFT tickets will be available for all of S. S. Lazio's home matches.
Besides access to the stadium, the ticket owners will be able to benefit from many discounts, including 10% on any product sold in the Lazio store and 20% on tickets for the club's matches in Europa League, the annual competition organized by the Union of European Football Associations (UEFA).
Besides the discounts, supporters who purchase the digital tickets will also have the opportunity to win fan tokens and gain access to a number of exclusive events. To buy a ticket, Lazio supporters will have to open an account with Binance and go to the Binance Fan Token Platform.
The digital asset exchange argued that the NFT tickets will solve some well-known issues with traditional ticket distribution systems. For example, NFTs will prevent double ticketing, where a single seat at the stadium is sold twice, prevent forgery of tickets, and address problems related to loss or damage.
---
WAGMI United
The first football team on the blockchain
By Kaf
With 4 billion followers around the world, football is the king of sports. The football business is very lucrative and as you will see in this report, there are three areas where NFTs can help the industry grow; sales of collectible NFTs, subscription partner NFTs, and virtual access tokens.
WAGMI United is a great example of a football brand that is diving into NFTs, building and empowering a global digital community of fans around a historic football club. With the acquisition of Crawley Town Football Club and in collaboration with Adidas, WAGMI United has become one of the most exciting NFT projects since the bear market began.
WAGMI United, co-founded by Preston Johnson and Eben Smith, seeks to reimagine how professional sports teams operate, creating close-knit communities of passionate fans and empowering them to be personally involved in telling their team's story and shaping its future.
In April 2022, WAGMI United completed its pioneering purchase of Crawley Town Football Club (FC) in League Two of the English Football League, becoming the first Web3 group to own a major professional football team.
Their goal is to bring Crawley Town FC to the Premier League, although they are realistic and know that sporting success depends on many factors. However, the team was failing with the traditional management model and fans wanted a change.
Along with Johnson and Smith, WAGMI United has assembled a powerful group of advisors. Many members have participated in the creation and popularization of many successful NFT projects, such as Gary Vaynerchuk, GMoney, and Erik Snowfro. They also have access to experts in the sports business, such as lawyers, designers, and experienced executives.
What have they done so far?
Since WAGMI United have taken over the club, they have been proactive.
They have named Kevin Betsy as head coach and Dan Micciche as an assistant. The team has improved their roster thanks to the additions of Dom Telford, top scorer in League 2 last season; Dion Conroy, captain of a playoff club at Swindon last season and one of the highest rated defenders in League 2; and signed James Balagizi on loan from Liverpool. The latest addition, based on input from the fan community, is midfielder Brandon Mason:
Furthermore, they have reinforced their medical teams and sports facilities. Audiovisual, marketing, and data analysis experts have been brought in, along with a new CFO.
But as exciting as this is for the team, this is Decentralized Arts! Let's talk about the NFTs.
WAGMI NFT Collection
The NFTs, designed and produced in partnership with Adidas, will play a key role in turning WAGMI United's idea into reality.
These digital collectibles will give holders access to club benefits, allow them to redeem physical and digital items created by Adidas, and also allow them to vote on key issues facing Crawley Town FC. This decentralized governance model, the first of its kind in football, will allow fans to determine the success of the club, making this a deeper and more interactive sporting experience than the traditional model.
While the NFTs will certainly provide an opportunity for new international fans to connect with the club, WAGMI United are also keen to give local Crawley Town FC fans a bigger voice in their club.
To date, these are the utilities of the WAGMI NFT:
Special input and vote on the future of Crawley Town FC

Adidas x WAGMI United x Chromie Squiggle T-Shirt

Limited Edition Soccer Scarf

Limited Edition Soccer Cap

Holders choose the design for the third article

Free tickets to some Crawley Town FC (TBD) home games

Exclusive access to behind-the-scenes footage or events

AMA with players

Exclusive live broadcasts from the bench during matches

Access to global IRL events, including "WAGMI Zone" meetups for gaming

ERC-721 commemorative token, after merchandising claims
And more, to be confirmed
Interested in adding one of these to your collection? Here's the mint announcement: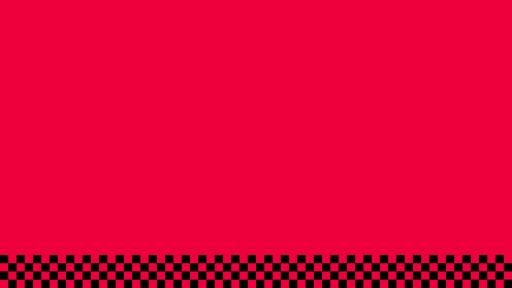 discord.gg
Join the WAGMI United Discord Server!
The Internet's Team @crawleytown | 25,669 members
Impossible is Nothing!
The legal model of sports management is broken. As in the global economy, few are amassing all the money and power. The fans watch as directors do what they want while getting little in return for their support. Web3 allows fans to raise their voices and feel part of the decision-making process and success of their favorite teams, in a decentralized way through governance tokens, which will come in the form of cryptocurrencies or NFTs.
Communities like Krause House and WAGMI United have taken a big step in acquiring IRL clubs. The path is not easy and as pioneers, they are still learning and exploring the advantages and disadvantages of managing a club in a decentralized manner.
The future is promising, and who knows? Maybe in a few years, we will see Crawley Town FC win a Championship League! Because remember, impossible is nothing!
---
Future Bazar
Rarities from the Coming Centuries
By Dusty Eye
The DustyEye group owns a Time Machine. With a series of chronojumps to one of the many possible futures, they have collected many artifacts and memorabilia.
!!!!ATTENTION!!!!We only accept payments in Ukron.
#07 - THE SCREW
Pain and Sacrifice are a path towards the Metaphysical, beaten many times in Time. Android N° 44 V864.962 could not exempt itself from this experimentation. 
Mixing archetypes such as the crucifixion of Christ and the hanging of Odin on the Tree of Life, he screwed himself to a shrub for about a week, an experience that was decisive for him for the course of the following years.
MATERIALS: metal, stone
SIZE: 16x30x12 CM (base included)
YEAR: 2352
VALUE: 2,600 Ukron
______________________
WEB: www.DustyEye.comIG: @DustyEye_DETWITTER: @Dusty_Eye
---
Decentralized Arts is written and produced by a small team of contributors who are passionate about art, both visual and written, and its growing place in crypto and NFTs. With each edition, we aim to bring you not only the most current and relevant news in the NFT space, but also explorations in what it means for our culture and societies for this market to continue to grow and expand. When everyone is an owner of art, we all gain a deeper appreciation for it.
With great appreciation for you, we thank you for reading and subscribing to Decentralized Arts.
Cordially,
Grendel, Kouros, Kaf, nonsensetwice, and Frank America