BanklessDAO Weekly Rollup #37: What the Hell Are Governance Solutions Engineers?
Catch Up with What Happened This Week in BanklessDAO
Dear Bankless Nation 🏴,
Season 3 kicked off this week, and will officially launch with a Twitter Spaces event next Friday during the normal community call time. Activity in the DAO is at an all-time high as Guilds look to restructure their teams to meet this season's goals. Improving DAO-wide governance is an ongoing effort and the last week saw some thought-provoking proposals introduced by DAO contributors. Every member of the DAO has a valuable voice, so please participate in these governance discussions and share your opinion to help keep bDAO strong.
While we're excited for the future, a lot of cool stuff is already happening. A few of the highlights from last week: partnerships with Balancer DAO and PopcornDAO, BANK LP is live on Olympus Pro, and the launch of Flipper.zone, an NFT tool. Read on to learn about the week that was, and all that's planned for the weeks to come.
Let's get ready to rumble!
Contributors: BanklessDAO Writers Guild (Jake and Stake, Ssasho0, theconfusedcoin, Trewkat, siddhearta, hirokennelly.eth)
---
This is the official newsletter of BanklessDAO. You are subscribed to this newsletter because you were a Premium Member of the Bankless Newsletter as of May 1, 2021. To unsubscribe, edit your settings.
---
🙏 Thanks to our sponsor:
---
BanklessDAO Weekly NFT Showcase 🔥
🧑‍🎨 Artist: Abstrucked
🏦 Auction Type: Open edition
💰 Price: 0.03 ETH
"Beware of the Ultrasound Shockwave that Ethereum will deliver into this reality, for it will be a deflationary mechanism of wealth and freedom, one that will permanently change the structure of life.
We are the first to see and experience the effects of Ultrasound Money mechanics; by the time the rest of the world feels them, we will be enveloped by the amazing waves of economic fluidity and growth."
Note: Sales of Ultrasound Shockwave piece have been extended this week, following some technical issues with Rarible last week.
---
Community Highlights
🚀 BanklessDAO Season 3 Launch Event
The launch of such a historic season calls for us to mix it up a little bit. Next week's community call, scheduled on January 21 at 11am EST, will be hosted by Ryan and David on @BanklessHQ Twitter Spaces. The important links for this event are as follows:
🌊
Olympus Pro Bonds for SushiSwap LP Tokens
BANK/WETH LP tokens can now be used to bond on Olympus Pro. The launch has been extremely well received with the TVB (Total Value Bonded) already reaching $522,000! In case you are wondering what Olympus Pro is, check out the how to guide.
What's New
GenomesDAO is a new biotech DAO focused on safe, private, and auditable monetization of genome data using DeFi. Understand why it's important for you to have control of your own DNA in this week's discussion with @aldodepape (co-founder) and @Genomes_Intern (contributor). Hosted by Humpty Calderon.
💥 New TikTok with
@Andy | BanklessLV |
We're on TikTok! Yes, you read it right. Gen Z, Gen A, and beyond will now find the BanklessDAO message only one scroll away. Rony and Andy from Bankless Latvia are producing quick and catchy content with seriously good vibes. With more than +500 followers already and a motivated team behind the initiative, these types of videos make it fun to #GoBankless. Show some love, follow the account, and if you'd like, join the content team in our Discord. Check out this vid!
🎨 Flipper.zone Just Launched!
This BanklessDAO NFT tool will help you become an NFT pro. There will only be 500 access NFTs so be sure to join the Discord and follow Flipper on Twitter. BanklessDAO members who have over 35K BANK will be whitelisted and presale raffles are starting now.
Flipper.zone
is currently running multiple giveaways for their new NFT tool. If you like investing in NFTs, this tool can help you minimize costs and maximize profits - limited to only 500 users. Check it out here:
discord.gg/4sP3x8WB
#NFT
#NFTGiveaway
#ETH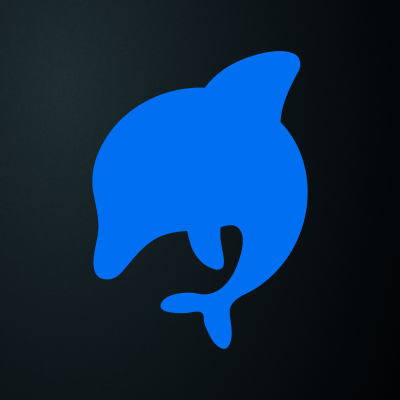 🙋🏻‍♀️ New Joiner Session #1
To orient new members to BanklessDAO, we'll be conducting a learning session on January 26, 2022. The aim of this is to help new members understand the mission of BanklessDAO, learn how to get involved, and meet fellow members and mentors who can help guide them on their journey.
Get Involved
Inspired by the Marketing Guild's #WhyWeDAO campaign, International Media Nodes decided to launch a Twitter campaign under the #HowWeDAO hashtag!
Join this exciting initiative to tell the world more about your DAO workplace and work process with a picture and a few words. Don't forget to include the #HowWeDAO hashtag and tag both @IMNbankless and @banklessDAO so that we can retweet!
Remember to share this in English and, if applicable, in another language you speak.
The campaign will run from January 17-27. Its end will be marked by creating a collage (maybe even to be minted as an NFT!) of all participants' tweets. This is a great way to get a sense of how our community goes about their workday and to highlight the diversity of time zones, workflows, and professional backgrounds in bDAO and in other DAOs.
Show us how you DAO!
🕑 Office Hours with the Analytics Guild
In order to help members get familiar with DAO Dash and analytics as a concept, Saulthorin will be holding open office hours every week on Tuesdays at 1pm EST. Drop in to learn about the Analytics Guild and how you can contribute.
🏢 CitaDAO AMA
HSBC paying rent to a DAO?! Want to know more? Join the CitaDAO AMA this Tuesday, January 18 at 16:00 UTC / 8:00 PST in the Amphitheater to learn how DeFi is about to eat TradFi's lunch. There's a surprise for the attendees at the end so all we'll say is, come for the alpha, stay for the airdrop 😉.
🥊 Fight Club Genesis Fund
Fight Club is looking to gauge interest in their Genesis Fund. Visit us in the Fight-Club or go to our Notion page if you have questions. Please fill out this Tally form if you're interested in participating.
---
🙏 Sponsor: Balancer.fi — Automated Portfolio Manager and Trading Platform.
---
What the Hell are Governance Solutions Engineers?
By: Jake and Stake
Many contributors in BanklessDAO have governance on the brain. For some of us, it's really all that's on the brain. And for good reason. After a Season of working in the DAO, it's time to work on the DAO.
We've grown substantially over the last nine months, and the framework that got us to this point is beginning to fray at the edges. Problems concerning project funding and contributor alignment are clearly emerging, and these problems must be solved.
In fact, the model we implemented in May 2021 was always meant to be a temporary solution. The Grants Committee was never meant to be permanent, and as it stands we fund practically all proposals. The 1000 BANK/hour compensation standard was implemented when BANK was valued at less than $0.05, and it's a bad metric anyway. To put it simply, we've outgrown our operational model and it's time to create anew.
This is why the Governance Solutions Engineer Program exists.
We are activating this program to solve two types of problems: strategic prioritization and contributor alignment.
Strategic Prioritization
Broadly speaking, strategic prioritization means figuring out what to fund. To do this, we need to create an evaluation framework for projects that request funding from the DAO Treasury and from the Grants Committee. As more projects are spun up, we need to figure out how to spend the limited funds we have at our disposal. We can break this down into the following questions:
How do we evaluate the benefits and costs of projects?

How do we decide what to fund based on this evaluation?

How can we do this in a decentralized manner?
We need to figure out what to say no to, how to say no, and processes which empower the community to make good decisions. Eventually, these projects will come back to the DAO for more funding. How should we re-evaluate them? What measures can we use to determine the value created and whether these projects are worthy of further funding?
Contributor Alignment
Contributor alignment concerns the problem of rewarding people who are consistently doing work in the DAO. In general, we need to know who is contributing, how to measure contributions (in time and value), standards for rewarding contribution (hourly rates, salaries, rewards for deliverables), and distribution mechanisms (Coordinape, multi-sig outflows, etc.). We can break this down into the following questions:
How do we identify who is an active contributor and who is not?

How do we account for the different skill-sets people bring to the DAO?

How do we account for the different levels of time commitment?

How do we reward active contributors and smoothly offboard inactive members?

Global compensation mechanisms: standard compensation for work performed (coding, writing, design, etc.).

Local compensation mechanisms: how to let working groups, projects, and guilds reward each other.
This will entail changing the Guest Pass, L1, and L2 system. The focus is primarily on two problems:
What do we do about members who obtained L2 status early on in the DAO, but have since stopped contributing? When the DAO was started, L2 status was simply a social signal of how much value those members were contributing to the DAO, but as the DAO has grown, L2 status is a weaker signal of contribution than intended.

How do we reward Guest Pass holders who contribute regularly, but don't have L2 status because of the BANK requirement for L1?
In general, we need a better way to evaluate the work people do, pay them accordingly, and recognize them for their contributions.
This proposal calls for five elected members to lead efforts to solve these two problems. These "Governance Solutions Engineers" (GSEs) will make solving these problems their priority and will work with the community to implement and iterate on their solutions. The expected workload is 25-30 hours per week for each GSE. The final deliverable is an implementable solution for each problem by the end of Season 3.
Each GSE receives a 75,000 BANK salary for their efforts and will deliver a solution for each problem space (two solutions total). When the solutions are ready, each of the two specifications will be voted on by the DAO on a scale of 1-5. The weighted average of responses will unlock bonuses for the GSEs. Each rating will unlock 75K in bonus compensation.
Bonus = 75K BANK

Bonus = 150K BANK

Bonus = 225K BANK

Bonus = 300K BANK

Bonus = 375K BANK
If votes are 80% 4s and 5s in favor, a follow up vote will be held to affirm implementation of the solutions (Yes/No).
In total, GSE's are eligible to receive bonuses of 750K BANK to be split among the 5 GSEs. A maximum of 375K for the strategic prioritization solution and another 375K for the contributor alignment solution.
To help achieve community consensus, GSEs will be given 500K BANK to incentivize community participation. GSEs will not receive any of this 500K, but will instead use this money to fund working groups, create bounties, or otherwise incentivize DAO-wide feedback and research. For example:
Two working groups can be created. One for strategic prioritization and another for contributor alignment. GSEs can allocate the 500K BANK in whatever way they see the most effective. Again, these groups may serve to provide a sounding board, give feedback, and perform DAO-wide research to aid the development of the GSEs proposed solutions.
GSEs will have to work publicly in these working groups, coordinate sessions, and lead initiatives. This means GSEs should be comfortable leading and managing projects, akin to a Guild Coordinator or Project Manager.
This is just one way to use the BANK. GSEs have the freedom to utilize this 500K in whatever way they find most effective, but (again) are ineligible to receive any funds from this pool.
Call to Action
So how can you get involved? If you're someone who thinks in systems, is familiar with the DAO, has strategy and growth experience in fast-moving organizations, and has the time to dedicate towards solving these hard problems, apply to be a GSE!
Submissions must include:
Discord handle

Reason for applying

Qualifications

Other obligations during Season 3 (both in the DAO and IRL - e.g. Do you have a full time job too?)

Detailed thoughts on how you would solve these two problems, and others that may surface during this work

Sponsor(s) (i.e., those who will second your nomination - the more the merrier!)
Once all submissions are in, we move to snapshot and use the weighted voting mechanic to elect five members over the span of a week. The application submission form can be found here. Applications will not be accepted after Wednesday, January 19th.
If you're interested in helping, but you don't want to apply or aren't selected, there are still many ways to contribute. You can start by participating in Forum discussions. This is where many of the deep conversations occur and the Forum continues to be an important tool for reaching consensus. You do not need to hold 35K BANK to participate and vote on the Forum. You can also join the GSE working groups. Governance is everyone's responsibility, including yours!
Closing Thoughts
It's important for our elected GSEs to think long-term and have a track record of shipping results. One of the benefits of being in DAOs is that we get to make it up as we go along! While it can be scary at times, we are blessed to have the freedom to experiment! In that light, GSEs should be able to move quickly and iterate. If each GSE is dedicating 30 hours a week to this role, updates should be made regularly and results should be transparent.
Long-term thinking is also critical. GSEs should think critically about how their decisions will impact the organization as we move from season to season. Short-term thinking is at best tactical and at worst a liability. What will this look like in a year? How about five years? How about fifteen years?
Both long-term and short-term thinking are needed. Balance is crucial.
---
🏛 Governance
🚨 Snapshot Proposals
This proposal seeks to ratify the distribution of our guild and project budgets for Season 3.
👥 
Proposals in Discussion
The Bankless mobile App will focus on growth opportunities in Season 3, including the development of new features that are universal in DAO communications and operations, as well as the promotion of mobile solutions to other DAOs as part of the content platform. There are important considerations, financials, plans, and goals for you to review so head over to the forum post for more information.
BanklessDAO and Balancer collaborated during Season 2. Now Balancer DAO has offered to sponsor one BanklessDAO newsletter for 2022 and is interested in awarding a grant for obtaining media coverage. This is a great opportunity for us to demonstrate that BanklessDAO has reached a mature status and can deliver projects and client services. Read the whole proposal and cast your vote!
Projects propel the DAO forward; they help us expand and be successful. This proposal seeks consensus on the mission of the Project Lifecycle Management Working Group (PLM team) and the proposed funding mechanism for contributors. They know the mission, they have a plan, and they are going to execute it. The only thing still missing is YOUR vote!
This proposal aims to create a project funding structure that will help the DAO make strategic decisions with treasury and grant funding. It looks to create a new evaluation process that optimizes community consensus and also formalizes and aligns the funding mechanism with the evaluation process and framework.
This discussion looks to address revenue and ownership of projects in the DAO in relation to their alignment with the DAO and the responsibilities each have towards each other. While technically the DAO owns all projects, this discussion aims to facilitate the conversation about being more explicit in supporting clear decision making going forward.
A DAO's mission gives a clear idea to its members about what the DAO stands for and what it aims to achieve. This discussion looks to change the current mission of the DAO and expand it to cover all the various activities undertaken.
How do you ensure your project scales and aligns with the values of the DAO after a successful launch? This discussion looks at some of the ways you can ensure you project impacts not only the community it's meant for, but the DAO as a whole.
BanklessDAO is overrun with Guest Passes. While this is not a bad thing, it leads to a value misalignment. This discussion talks about ways in which the values of the DAO align with the contributions of Guest Pass holders.
PopcornDAO is eager to form a working partnership with the BanklessDAO community and it wants to give us voting power to help guide and form the PopcornDAO community. This proposal discusses the value proposition offered by PopcornDAO.
---
Action Items
📖 Vote: On the Season 3 Snapshot funding proposal.
🪂 Claim your ZK Sync retroactive airdrop!
🏃‍♀️ Catch up: Review this week's community call notes or listen to the recording.
---
🙏Thanks to our sponsor
Balancer is a flexible and versatile Automated Market Maker that enables efficient trading and the exchange of any combination of ERC-20 tokens permissionlessly.
Balancer also turns the concept of an Index Fund on its head: instead of paying fees to Portfolio Managers, you can now collect fees from traders who rebalance your portfolio by following arbitrage opportunities.
The Balancer Protocol is a core building block of DeFi infrastructure—a unique financial primitive and development platform.
Try us now:
---
Meme of the Week